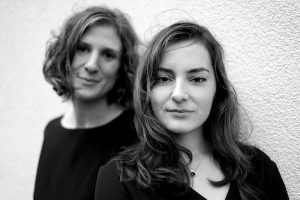 Born in Albania, Imelda Guraziu began her formal piano studies at the age of 6 at her hometown School of Arts where she graduated with distinction.
In 2005 she began her academic studies at the Milan Conservatory Giuseppe Verdi under the supervision of Prof. Silvia Rumi where she gained her first piano Diploma by graduating with honors. Afterwards, still at Milan Conservatory she continued excelling at her Masters Degree in Piano Performance/ Didactic by graduating with Laude.
In September 2013, with a scholarship she continued studying at the "University of Arts" in Berlin, with Prof. Linde Großmann. She has attended courses and masterclasses held by M° Paul Badura Scoda and M° Stefano Fiuzzi. She followed for two consecutive years summer Masterclasses with M Luigi Marzola as an accompanying Pianist deepening her experience in the Lieder repertoire and Chamber Musik.
During her accademic career she has presented numerous recitals as a soloist and also in chamber ensembles in major venues and festivals:
In Albania for Frederyk Chopin Festival, The Young Pianist festival, for several events at Alexander Moisiu Theater in her hometown, at the National Theatre of Opera and Ballet of Albania and in Kosovo for Dam Festival. In Italy she performed at Chopin – Schumann Milan festival, concert season Suono/Immagine, Circolo Filologico, Puccini and Verdi Concert Hall, concert season Cortili Aperti, Piano City Milan, also at The well Tempered Clavier complete performances project organized by Etica & Cambiamento. She performed in recital concerts in many cites as Tirana, Milano, Brescia,Turin and Lugano.
In 2011 she collaborated as pianist with choral ensemble Cantemus performing in Lugano and Bellinzona and still in Switzerland for the Ernst Maurtis Houck foundation in Lugano.  On the same year she was part of the Chamber Music Ensemble of Milano Conservatory at Spoleto Festival performing at Teatro Nuovo Gian Carlo Menotti and Teatro Blu.
She participated in different piano and chamber music competitions in Albania and Italy, winning awards and gaining experiences which helped to forge the musician she is today.
She plays with anglo-italian flautist Anna Buck in a classical – contemporary repertoire since 2016.
Already during her studies she starts uniting her piano career together with the musical education by working as a piano teacher for Roberto Franceschi Association Milan. Currently she lives in Berlin as freelance Pianist and Piano teacher working for the International Music School Berlin and for Klavierschule Berlin focusing on making music professionally approachable for different ages and levels combining the classical way together with new methods.